15 kW ­refrigerating ­capacity

The Wölfle cooling

Multiple circuit systems for 3 evaporator

Our technology solutions of tomorrow

Special paints

Customer request guarantee at Wölfle

Blast proof

Vibration tests and military standards Inside Wölfle
Heating and air conditioning systems

Combat compartment cooling system
Protective ventilation system
Heating and air conditioning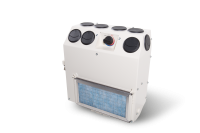 Combat compartment cooling system
The system ensures constant temperature control of the vehicle interior. The cooling must be distributed. For this reason, three evaporator units are operated on one refrigeration circuit. This is a very demanding task, because the system must be operated safely and reliably with a cooling capacity of max. 15 kW. A failure of the air conditioning system also leads to the failure of the military vehicle.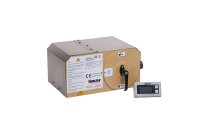 Protective ventilation system SBL ­Premium
The Wölfle system converts contaminated air into clean air through an AEBK filter. Driver cabs and vehicle interiors can thus be reliably supplied with clean, purified air. The protective ventilation system is extremely resilient and has various safety devices such as overpressure monitoring.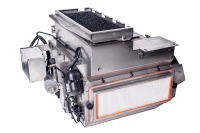 HV/AC
The systems must be extremely robust and resilient, because even after a collision or under the influence of explosives, their function must be reliably ensured.