50.000 ­Front boxes

Success production

30 years

experience in the Bus sector

Highly intelligent battery cooling

since 2013

Special valves

for the heating circuit
Heating and air conditioning systems

Battery cooling
Front box

Electronics

Heating / air conditioning control unit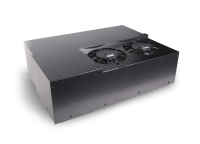 Battery cooling and ­thermal management
In order to achieve a long service life for Li-Po cells, their temperature must be kept constant (<1° K) and homogeneous. In the case of battery cooling with integrated thermal management, this can be done with minimal use of additional energy.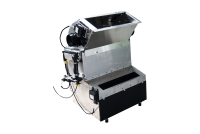 Front box
The front box is made of stainless steel and is therefore extremely corrosion-resistant. The customised built-in system fits perfectly into the respective installation space.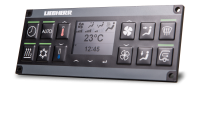 Heating / air conditioning control unit
Thanks to the black anodised aluminium cover, the control unit is very high quality and robust. Thanks to the light guide film, the buttons can also be operated under difficult lighting conditions. The control unit is rounded off by a TFT display on which all relevant functions can be seen.