Particularly ­resistant

against pesticides, oils and fuels of all kinds

Best field of vision and comfort

The Wölfle cab

First HV/AC

in the Fendt tractor from 1974

Fourth generation with Claas

Agricultural control units
Electronics

CAN control unit
Field sprayer control unit

Electrics

Motor harness
Central electrical distribution box

Heating and air conditioning systems

Battery and component cooling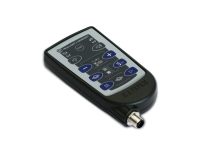 Control keyboard
Thanks to its compact and robust design, the control unit is exactly the right component for use in the agricultural sector. Above all, it impresses with its resistance to herbicides and pesticides as well as organic oils and fuels.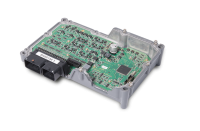 Field sprayer control unit
Our customised control devices are ideally suited for use in agricultural machinery. Functional safety and the control of electrohydraulic components are standard here.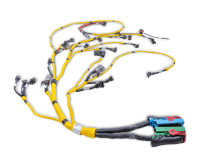 Motor harness
Safe cable solutions are essential in order to properly control the components of an agricultural vehicle and to work effectively and without interference. The openly installed cable set withstands extreme outdoor requirements. Even a wide variety of chemicals cannot harm the material or technology.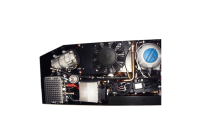 Battery and component cooling
Cooling circuit with chiller. Various operating voltages 24 VDC to 850 VDC. Combined system. Active cooling via a cooling circuit or via an air heat exchanger to the environment. Hermetically closed system.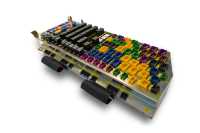 Central electric distribution box
Customised E-distribution that is 100% adapted to the vehicle. Completely equipped and tested. High variance